Last weekend, I went to Freedom Not Fear 2023 in Brussels. Fnf is an unconference for and by European digital activists. It covers various topics, from the latest terrible European law (Chat Control) to discussing how to get more involved in our democracies.
I usually attend more technical conferences, and it was refreshing to participate in a conference where ethical and political discussions around digital rights were a central topic. It was an occasion to meet people from different backgrounds, from a Dutch politician (and self-proclaimed student for life), to a member of various organizations (e.g. Edri, NlNet, epicenter.works, Chatons, …) and journalists from Netzpolitik.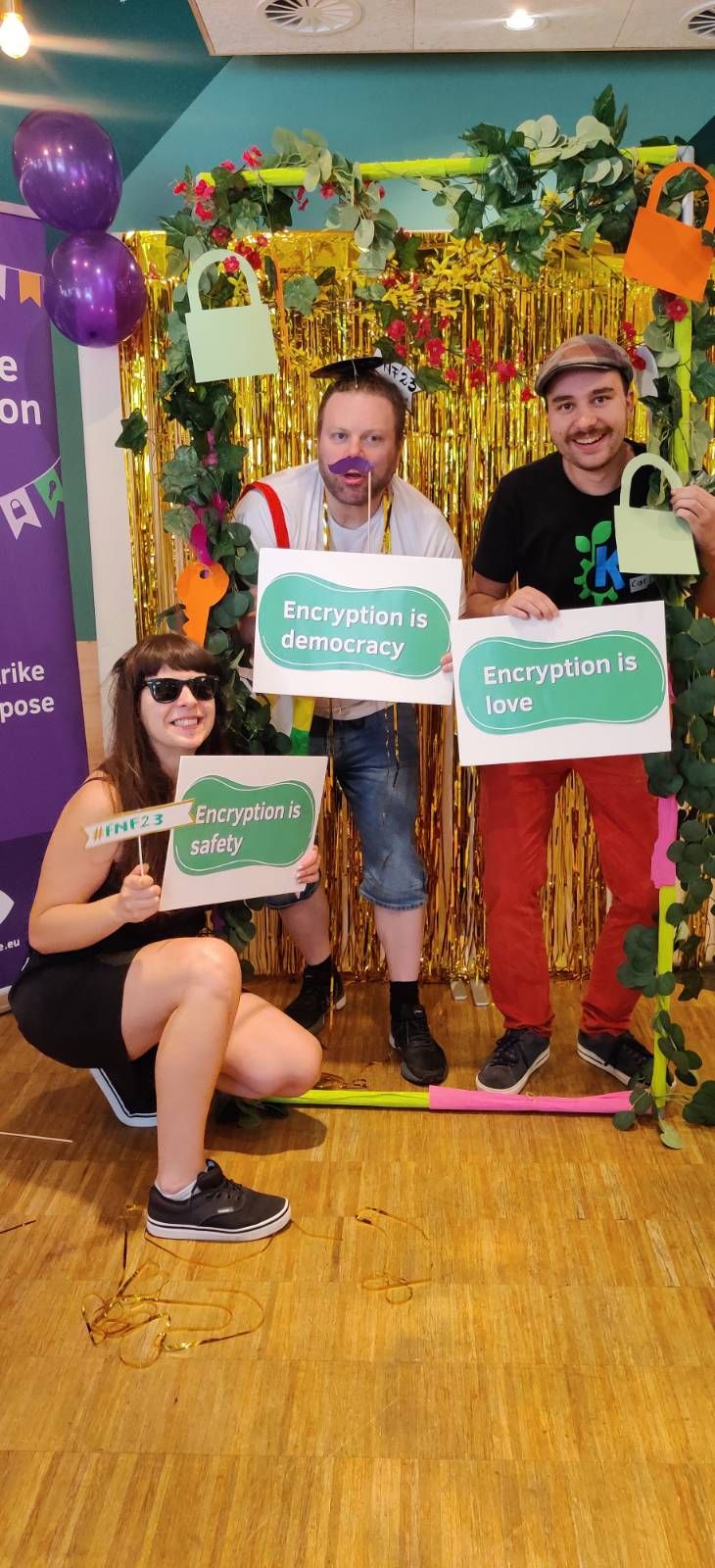 On Friday evening, aside from the welcome talk, we had a presentation from the European Data Protection Supervisor (Wojciech Wiewiórowski) about their work on deploying a Mastodon instance for the EU institutions and how the lack of subscribers makes it hard to justify continuing investing in it.
The presentation is on Peertube if someone wants to watch it.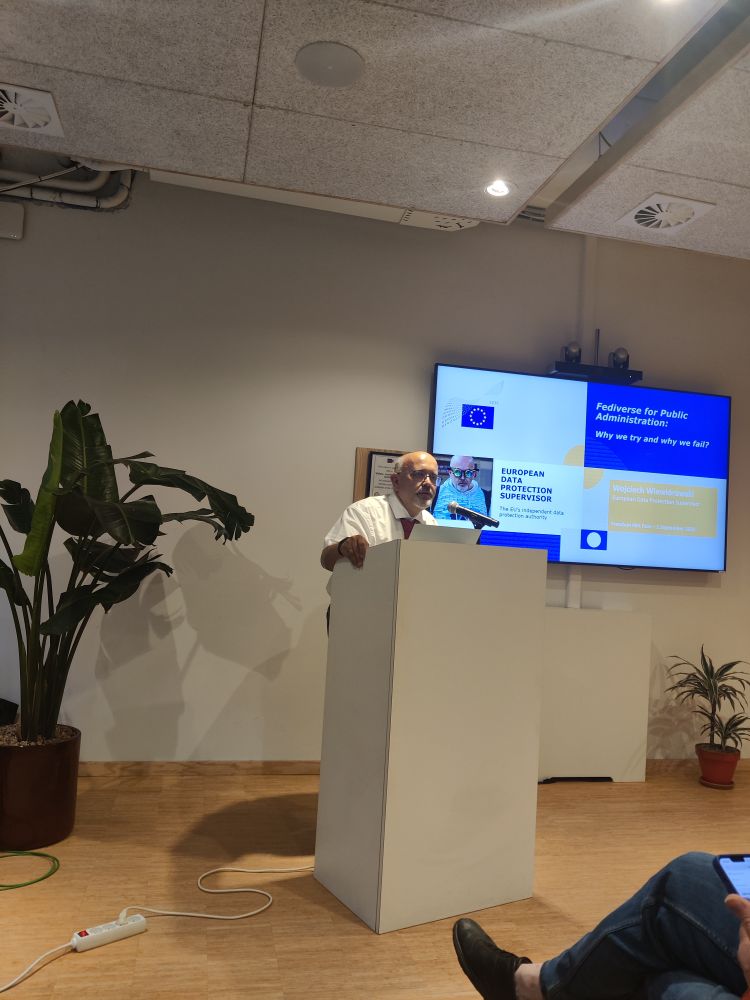 During the weekend, we had an unconference-style conference where everyone could create a topic of discussion and present their work interactively. This worked very well.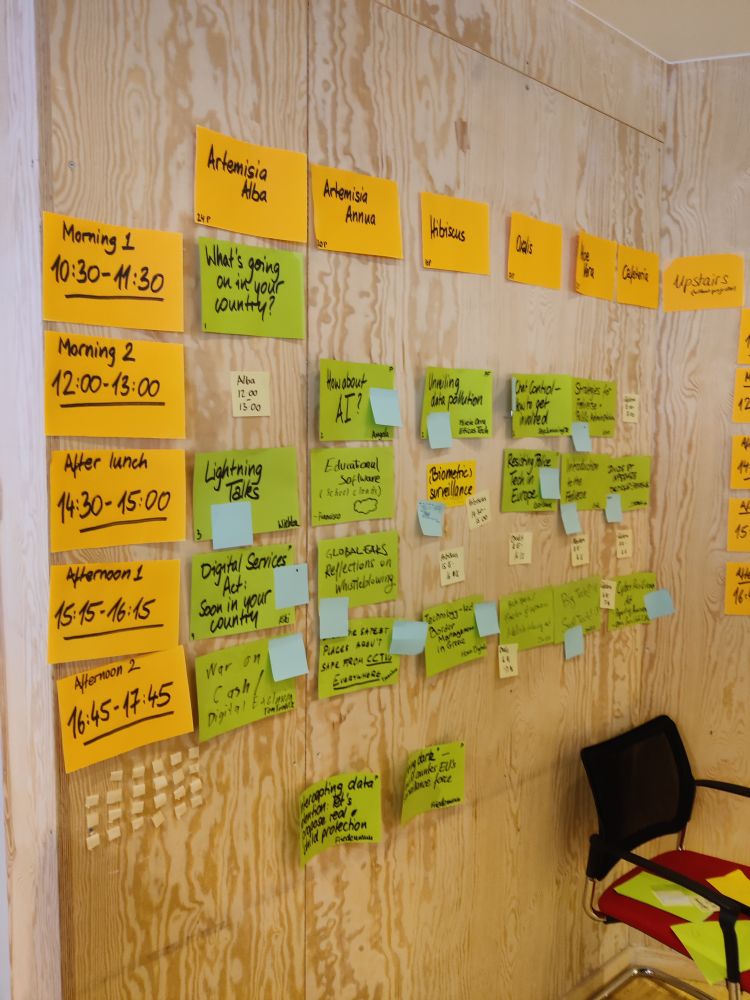 Many participants were using Linux (and often with Plasma), but others were unaware of KDE. So I did a small lighting talk about the KDE community and presented a few utilities we create: Plasma, GCompris, Labplot, Krita, Merkuro and Itinerary. Time was limited, so I couldn't show everything we were doing, but I hope this small list of software shows that we are covering many different types of software.
I prepared my slides the day before, as I saw some slots for lightning talks were still available, and the new KDE For pages were of great help. But it makes sense to have some slides provided by KDE Promo, which can then be reused and modified depending on the audience. I'll bring up the idea at the next KDE Promo sprint in 2 weeks.
Aside from the weekend, which was packed with discussion, we went on Monday to the European Parlament and had a small presentation about how the European Parlament works. We also had the opportunity to ask Patrick Breyer from the German Pirate Party questions.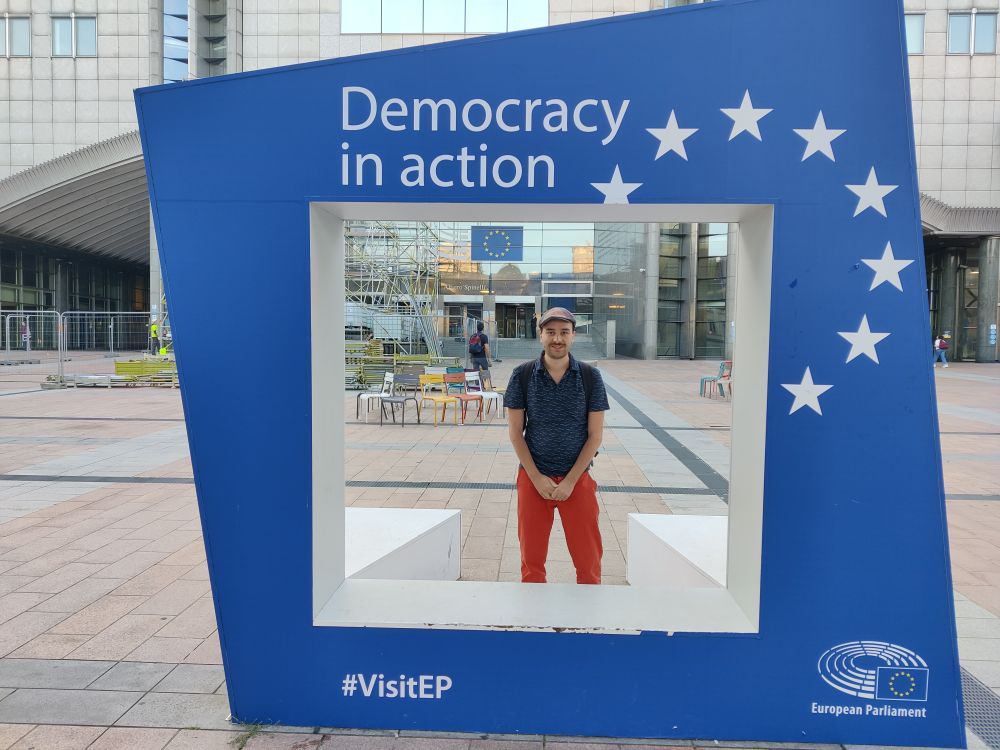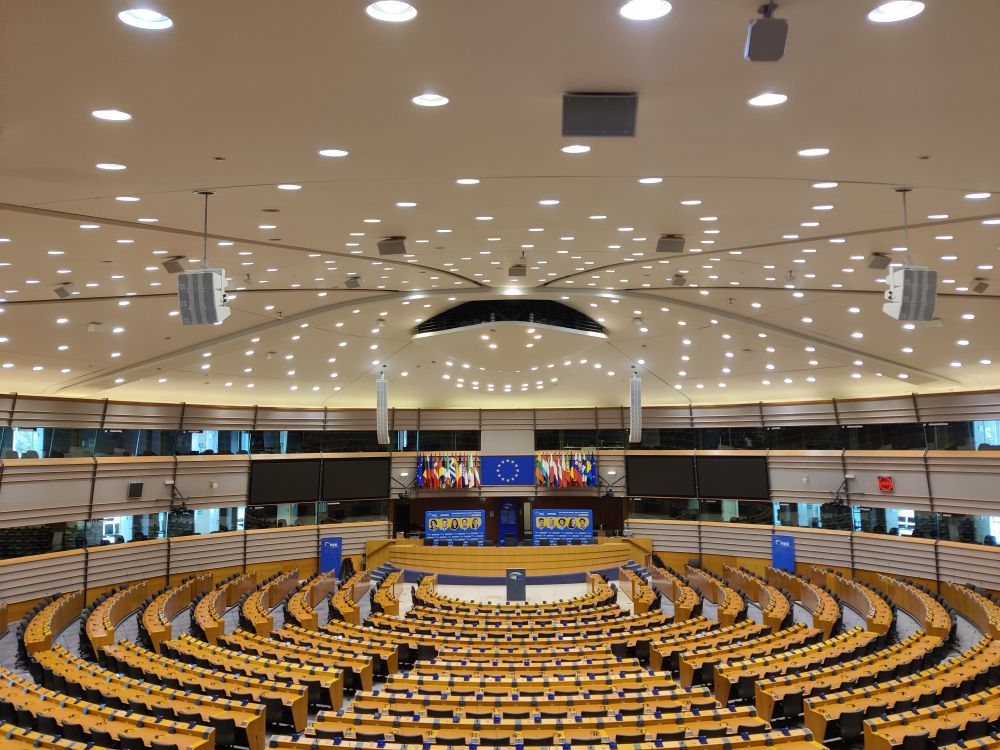 I enjoyed this conference and thank the organizers and Digital Courage for organizing this event and the two MEPs for using some of their travel allowance to bring many people to Brussels.